IT Career Builder: AWS Cloud Practitioner
Image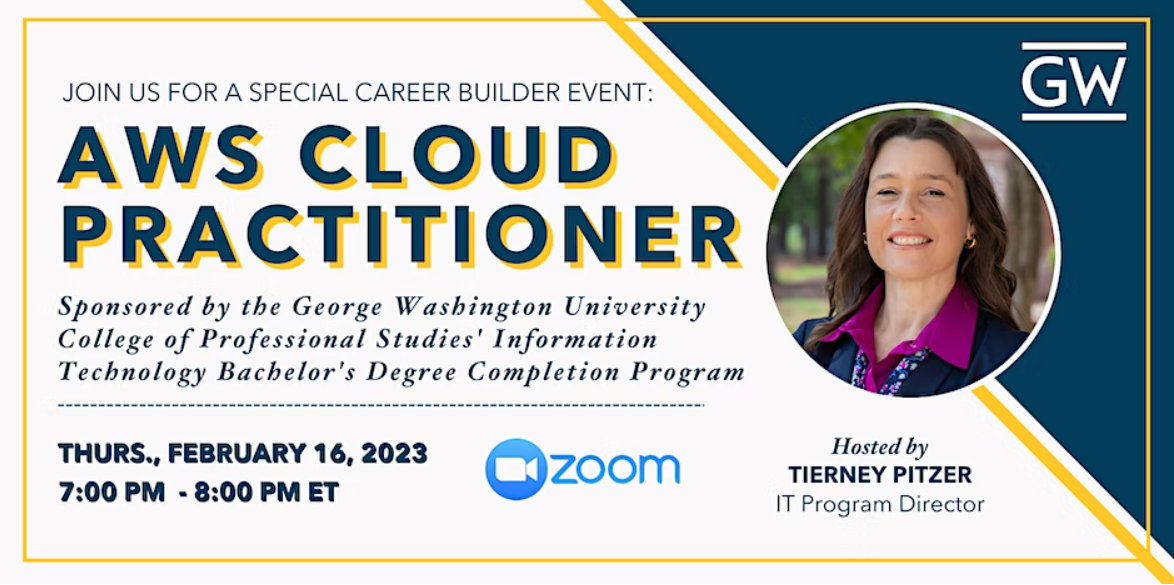 Join our Career Builder session to learn about the Amazon Web Services (AWS) Cloud Practitioner certification exam. This is a foundational certification that can launch your career in the field of cloud computing.
This is a great opportunity for you to hear about this certification. Our IT Bachelor's Degree Completion program includes a class that covers this exam and during this webinar, Tierney Pitzer, GW's IT Program Director, will discuss the exam content and provide suggestions for exam preparation.
The Career Builder Series is designed to provide training and discussion on areas that are somewhat out of course goals but may be important to your career or interests.